Life is a fleeting thing, a short episode in the long drama. A good part played well is all we can ask.
CORRA CHRONICLES BOOK 4
This is the story of one warrior, a dog like being. Like all the other books in the series it's set in the Corran universe and although an independant story is linked to them. This is basically the same as the prvious book by this name but some revisions have been made. Link to buy is on the cover picture below. There is also a pocket book version, click here to view.
Science fiction books
Corra Chronicles
Fact/Fiction
Comedy
OTHER AUTHORS.. ..Links to other sites.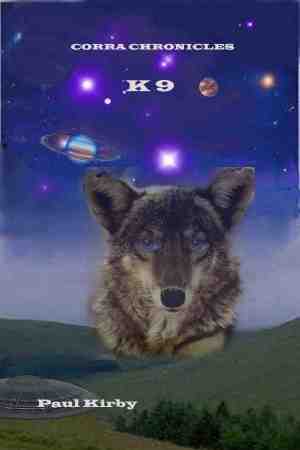 What if apes had never existed, could dogs have filled the gap, evolved as top predator. What would they be like, men or something else entirely. K9 is a world where this happened, and this is the story of one of those beings that changed the destiny of his entire race. Set in the Corran universe there are light hearted twists and tragedies all dog lovers can appreciate. Gelan is pack Alfa in the central pack, one of many packs. Through carelessness on the part of very advanced men he gets a chance to take his whole planet forward, uniting all packs and unleashing his people on man's universe.