Given the will and strength bad luck can often be turned to our advantage
CORRA CHRONICLES BOOK 3
This story records the trials of a man beset with misfortune. He is from a race that lives on a dying planet and his efforts in the face of incredible adversity show to all there is hope even in the most dire circumstances. Like all the chronicles it is a seperate story but linked to all the others. Link for more information or to buy is on the cover picture below.
Science fiction books
Corra Chronicles
Fact/Fiction
Comedy
OTHER AUTHORS.. ..Links to other sites.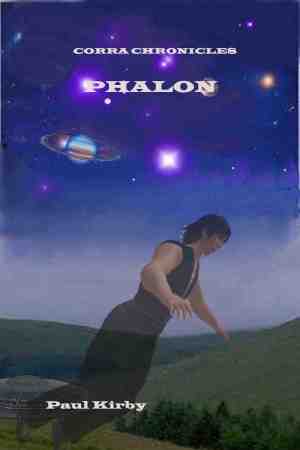 Phalon belongs to a slightly smaller race of man, but he proves size isn't everything when he takes on a planet sized ship with only a tiny gunboat and forty crew. Being small turns out to be a great advantage when he has to make his way through the complicated tunnels in a host ship. He did not choose to fight but when faced with an impossible situation had no alternative. A series of misfortunes throughout his life set him on this course and cause him to think seriously about destiny and a guiding hand. Sometimes comical and sometimes tragic this story to some extent reflects many lives and the strange paths we all seem to take, rarely ending up where we expect.